CrowdStrike is a leading cybersecurity company protecting customers from all cyber threats by leveraging its Security Cloud to stop breaches. From its inception in 2011, driven by George Kurtz's vision, CrowdStrike was created as a different kind of cybersecurity company. Cloud-native, CrowdStrike immediately brought a threat perspective, effectiveness, scalability, and flexibility never seen before in the industry – seamlessly aligning People, Technology, and Processes. The CrowdStrike Falcon platform has revolutionized enterprise security for the cloud era. Its single lightweight-agent architecture leverages artificial intelligence (AI) and offers real-time protection and visibility across the enterprise, preventing attacks on endpoints and workloads on or off the network.
Falcon Prevent: Cloud-native Next-Generation Antivirus (NGAV)
Falcon Prevent offers the ideal AV replacement solution by combining the most effective prevention technologies with full attack visibility and simplicity — you'll be up and ready immediately.
WHY CHOOSE FALCON PREVENT
BETTER PROTECTION

CrowdStrike's next-gen antivirus protects against all types of attacks from commodity malware to sophisticated attacks with one solution — even when offline.

FAST & EASY DEPLOYMENT

Falcon Prevent is fully operational in seconds, no need for signatures, fine-tuning, or costly infrastructure.

OPTIMAL PERFORMANCE

From initial deployment through ongoing day-to-day use, Falcon Prevent operates with near zero impact on the endpoint.
CHECK OUT THE SPECS AND TRAITS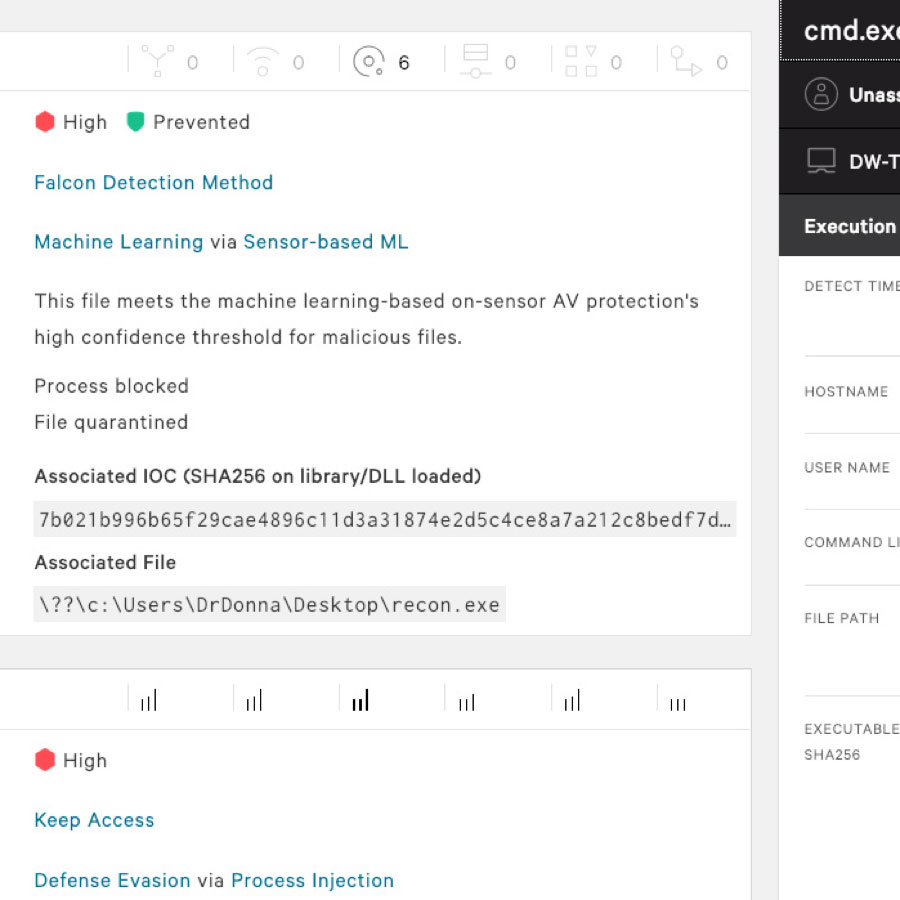 State-of-the-art prevention
Machine learning and artificial intelligence detect known and unknown malware and ransomware
Behavior-based indicators of attack (IOAs) prevent sophisticated fileless and malware-free attacks
Exploit blocking stops the execution and spread of threats via unpatched vulnerabilities
Threat intelligence prevention blocks activities known to be malicious
Automated IOA remediation cleans up known artifacts left behind from blocked malicious activity
Full attack visibility at a glance
Provides unparalleled alert context and visibility
Unravels an entire attack in one easy-to-grasp process tree enriched with contextual and threat intelligence data
Events include detailed terminology from the MITRE ATT&CK framework to pinpoint the exact tactics and techniques being used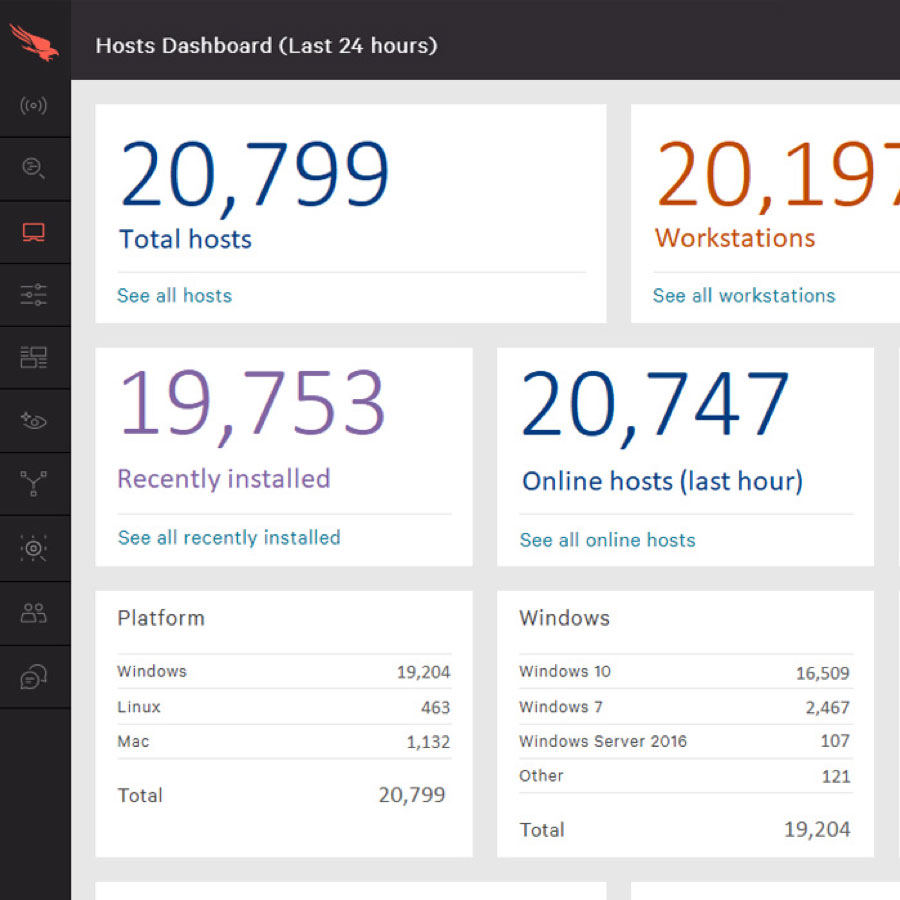 Protection everywhere
Broad platform support including Windows, Windows Server, macOS and Linux
Lightweight Falcon agent that runs on each endpoint includes all the prevention technologies required to protect the endpoint, whether it is online or offline
Covers the numerous gaps that are often left by legacy AV solutions
Simple, fast and lightweight
Cloud-native platform operates without constant signature updates, complex integrations or on-premises equipment
Lightweight agent bears little impact on endpoints — from initial install to day-to-day use. No reboot required after installation
Minimal CPU overhead restores system performance and end-user productivity
Falcon Firewall Management: Host Firewall
Falcon Firewall Management provides simple, centralized firewall management, making it easy to manage and enforce host firewall policies
BENEFITS
WHY CHOOSE FALCON FIREWALL MANAGEMENT
SIMPLE FIREWALL MANAGEMENT

Falcon Firewall Management makes it easy to create, manage and enforce policies with a simple, centralized approach.

BETTER PROTECTION

Defend against network threats, and gain instant visibility to enhance protection and inform action.

REDUCED COMPLEXITY

Delivered via the same lightweight Falcon agent, management console and cloud-native architecture, it deploys and is operational in minutes.
CHECK OUT THE SPECS AND TRAITS
Simple Firewall Management
Easily create, enforce and maintain firewall rules and policies
Build new policies based on templates — start with an empty policy, your template or a CrowdStrike template
Create a firewall rules group once and reuse it in multiple policies
Quickly propagate changes to the appropriate policies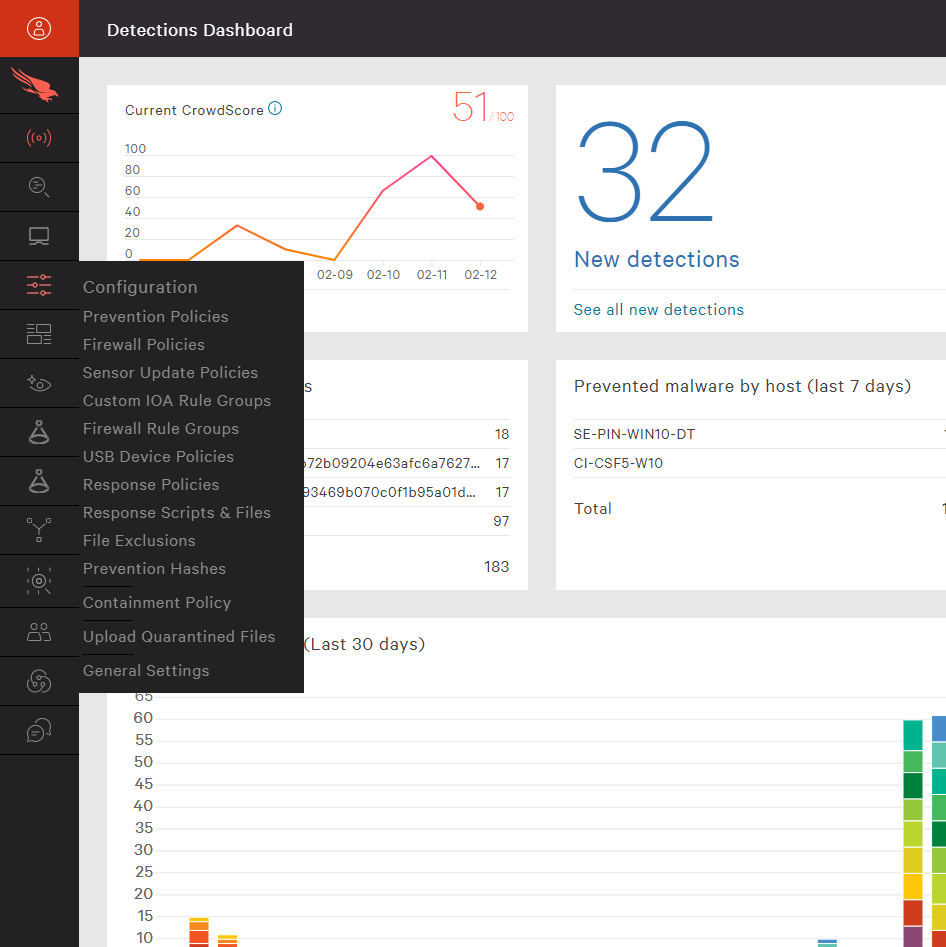 Reduced Complexity
Simplifies operations by using the same lightweight Falcon agent, management console and cloud-native architecture
Deploys and is operational in minutes without requiring reboots, fine-tuning or complex configuration
Has no additional impact on hosts, from initial installation to ongoing day-to-day use
Streamlines workflows and increases visibility across endpoint security controls due to the single management console for both endpoint protection and host firewall management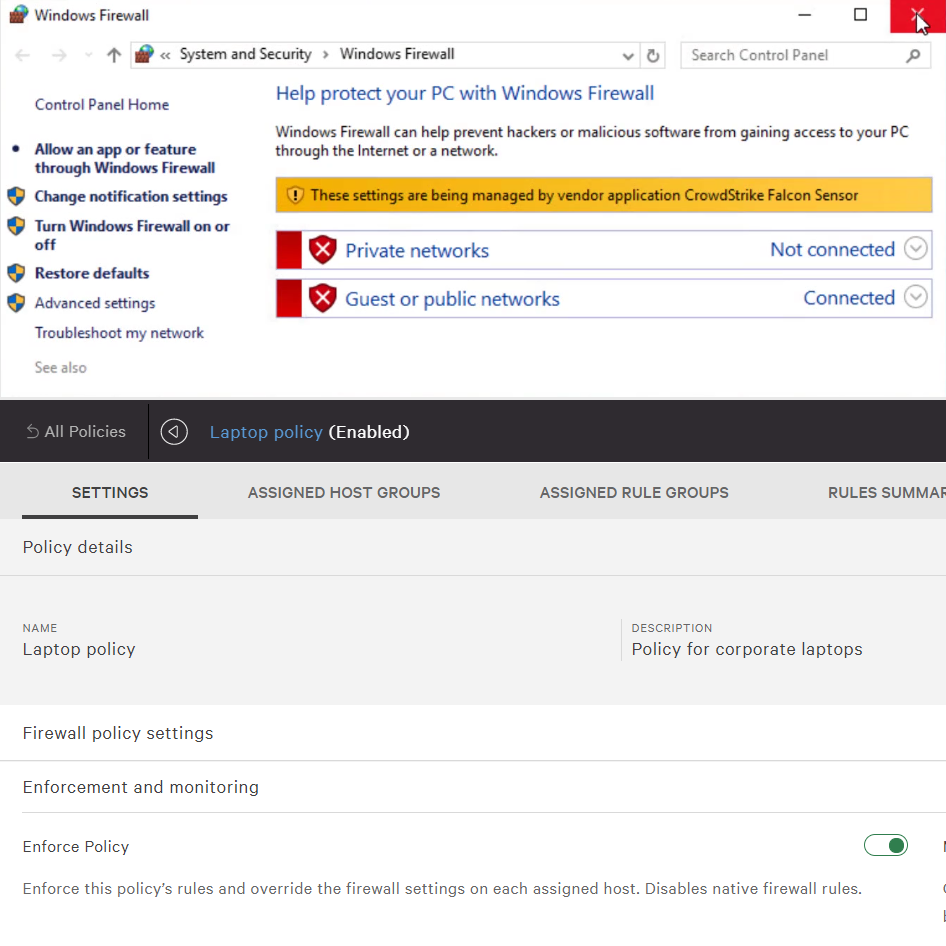 Better Protection
Automatically identify and view specific activities, potential threats and network anomalies
At-a-glance activity page provides instant visibility, allowing you to monitor and troubleshoot critical rules and directly modify firewall polices from the page
Application and location-aware firewall policies enhance security and provide granular control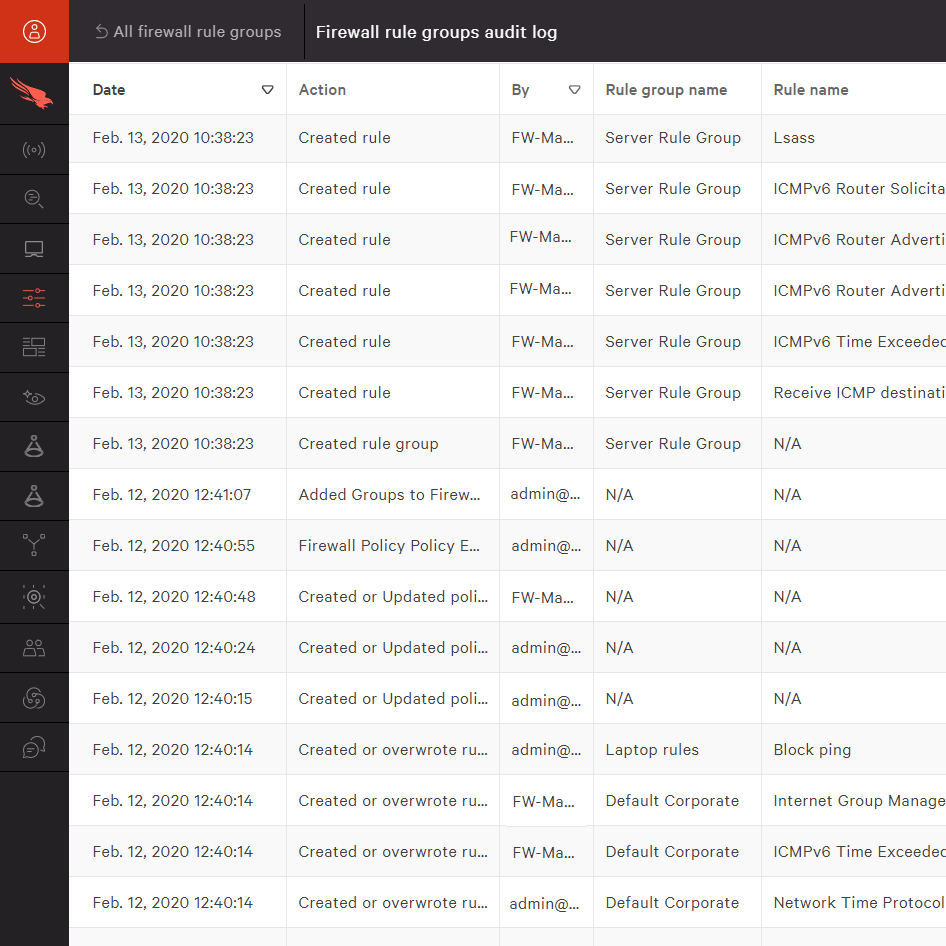 Logging, Troubleshooting and Compliance
Speed troubleshooting with granular control and visibility
Easily enable or disable a specific rule, an entire rules group, or a policy
Audit all firewall rules and policy changes — see what changed, who did it and when it happened
Use role-based access control to ensure that only the appropriate administrators view and manage firewall rules