Eric Hahn, former CTO of Netscape, founded the company in 2002. It has since grown to more than 3600 employees serving over 8,000 enterprises worldwide. The company went public in April of 2012, trades on the NASDAQ, and reported revenues of $1.05B in 2020.
Today, Proofpoint is headquartered in Sunnyvale, California. We have additional offices in Australia, Canada, France, Germany, Israel, Japan, Netherlands, Singapore, United Kingdom, and the United States (California, Colorado, Indiana, Massachusetts, Pennsylvania, Texas, Utah).
rotect your organization's reputation in email fraud attacks by authenticating all your senders, without blocking your legitimate email. And automatically identify your suppliers and the risk they pose to your organization.
ADVANCED BEC DEFENSE
Defend against email and supplier fraud
Stop a wider variety of email fraud, including payment redirect and supplier invoicing fraud from compromised accounts. For these types of threats, you need a more sophisticated detection technique, since there's often no malicious payload to detect.
With Advanced BEC Defense, you get a  detection engine that's powered by AI and machine learning. And it's specifically designed to find and stop BEC attacks. It analyzes multiple message attributes, such as:
Message header data
Sender's IP address (x-originating IP and reputation)
Message body for urgency and words/phrases, and more
It then determines whether that message is a BEC threat. And it detects various attacker tactics, such as reply-to pivots, use of malicious IPs, and use of impersonated supplier domains.
Advanced BEC Defense also gives you granular visibility into BEC threat details. It provides the BEC theme (e.g., supplier invoicing, gift card, payroll redirect), observations about why the message was suspicious, and message samples. These key details help your security team better understand and communicate about the attack.
THREAT PROTECTION
Detect and block advanced malware
Analyze email with our multilayered content analysis, reputation analysis, and sandboxing. Detect email with malicious URLs or attachments. And block ransomware and polymorphic malware. Re-writing URLs protects your users on any network and device and helps detect if a message has been weaponized after delivery.
UNMATCHED VISIBILITY
Identify risky users
We help you identify your Very Attacked People (VAPs). And we provide full visibility into targeted attacks and your human attack surface, so that you know who is posing a risk to your organization. Through our executive summary dashboard, you can see forensic details of each attack campaign. What's more, you get actionable insights, and you can prioritize and mitigate risk by implementing adaptive controls for your risky users.
REMEDIATION
Automatically Pull malicious emails with one click
You can remove phishing emails containing URLs poisoned post-delivery or unwanted emails from internal accounts that are compromised. And it can be done with one click or automatically, even if emails were forwarded or received by other users.
Advanced Threat Protection
Stop threats before they reach your people and respond quickly when things go wrong. Our innovative Advanced Threat Protection solutions prevent, detect, and notify you of advanced threats – through email, mobile, social, and the desktop – and help you resolve them before they cause lasting harm.
TARGETED ATTACK PROTECTION
Detect and stop advanced threats
Prevent known and unknown threats with Advanced Threat Protection—even those that don't use malware—from reaching your people. Advanced Threat Protection is a security solution that defends against complex malware or hacking attacks that target sensitive data within an organization. Protect against advanced threats with the industry's most robust email security platform and the most accurate view of the email threat landscape.
ET INTELLIGENCE
Get complete visibility
Advanced Threat Protection provides the insight you need to stop and respond to today's advanced threats. Apply fully verified threat intelligence that includes proof of conviction, data on more than 40 threat categories, five-year history, and related samples, domains, and IPs.
THREAT RESPONSE
Respond quickly to incidents
Avoid alert fatigue with Advanced Threat Protection. Investigate, prioritize and verify the threats that matter. Respond faster to incidents by automating and streamlining manual tasks. Manage incidents across your entire security infrastructure in a single view.
Cloud Security
Cloud apps are changing the way people collaborate and run their businesses. But this new architecture introduces new security risks. With Proofpoint Cloud Security solutions, you can detect, investigate, and defend against cybercriminals accessing your sensitive data and trusted accounts.
Protect your people and data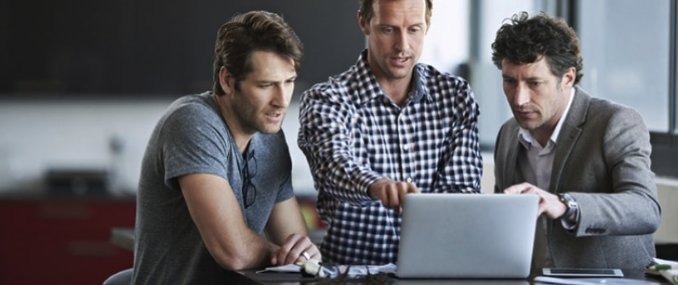 Improve visibility into risk of compromised accounts: Identify top users at risk and monitor for incidents via drill-down dashboards.
Gain forensic insights and automate threat and data protection: Automate security response with flexible policy controls, customizable alerts, and threat correlation.
Defend against advanced threats in the cloud: Monitor and remediate incidents based on the risk factors that matter to you.
Zero-trust security: Adaptive controls and micro segmented application access isolates your network from threats, restricts third-party access to only what's needed.